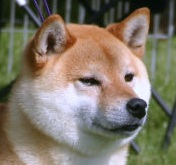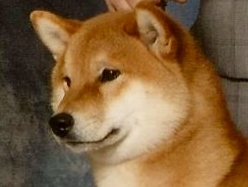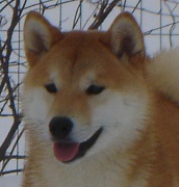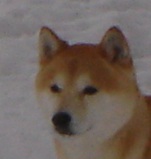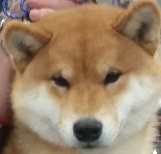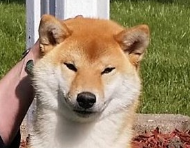 Shiba Inu is the smallest of the Japanese breeds and was developed for hunting in the dense undergrowth in Japan. They are alert and agile and is also an excellent watchdog and companion. The Shiba should be well muscled with a distinct difference between the male and female. The male should be 14.5 to 16.5 inches at the shoulder and the female shoud be 13.5 to 15.5 inches. Coat colors that are allowed in the AKC ring are sesame, black and tan, and red. All colors should have distinct urajiuo on the sides of the muzzle, cheeks, inside the ear, under the jaw and upper throat, inside the legs, on the abdomen, and on the ventral side of the tail. The Shiba is commonly mistaken for a fox, because of their fox like appearances.
When I saw my first Shiba in 1987 I fell in love. Midorihime of Igagurisow CD, also known as Vixen, was imported by Nancy Russell of Storm Kloud Kennels.
All of my shibas are owner-handled and are a big part of the family. They are great with people and get along with most dogs as a result of early socialization and training.
Please take a look at our family. I hope you enjoy them as much as Alex, Tyler and I do.
For more information on each dog please click on their name.